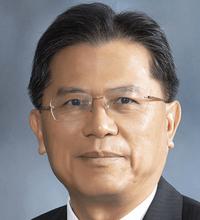 Ex-Finance Minister, banker
Date of Birth: Tue Sep 09, 1958
Education:
BA. Laws, Thammasat University

MA. Comparative Laws, University of Illinois at Urbana-Champaign

Barrister-at-Law, The Thai Bar
Career:
1982 Joined Kasikorn Bank
2013 Co-President & Executive Director, Kasikorn Bank
2016 Chairman Thai Bankers' Association
2020 Minister of Finance
Marital Status:
Maried to Mrs. Pat Daochai with one son Mr. Pan Daochai and one daughter Ms. Pam Daochai.