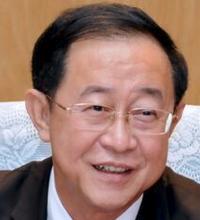 Finance Minister, macro economics expert
Place of Birth: Sisaket
Date of Birth: Tue Sep 25, 1956
Family Background:
Born to Mr. Ngiang and Mrs. Kimeng Saejueng.
Education:
High-school: Amnuay Silpa
1977 BA. Econ Thammasat University
1983 MA. Econ Williams College, Massachusettes, USA
Career:
1996 Joined the National Economic and Social Development Board (NESDB)
2010 Secretary General NESDB
2014 Member of the Legislative Council
2014-15 Deputy Minister of Transport
2015-19 Minister of Transport
2020 Minister of Finance
Marital Status:
Married to Mukda Termpittayapaisith (deceased).