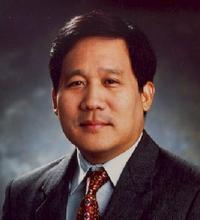 Chairman PTT, Ex-Energy Minister, Ex-Secretary General of Thai National Energy Policy Office, Ex-President Thai Airways International
Date of Birth: Sat Jul 11, 1953
Family Background:
Born to Mr. Prok (ex-deputy foreign minister) and MR. Pimsai (Swastiwat) Amranand.
Education:
Chulalongkorn University Demonstration School
Bryanston Public School, UK
Brasenose College, Oxford University
B.A. Mathematics, Oxford University
M.A. Economics, London School of Economics
Ph.D. Mathematics, London University
Career:
1980-92 National Economic and Social Development Board
1992-2000 National Energy Policy Office
2002-08 Chairman, Kasikorn Asset Management
2006-08 Minister of Energy
2009-12 President, Thai Airways International
2012 Chairman of the Energy for Environment Foundation
2014 Chairman PTT PCL.
Marital Status:
Married to Anik Amranand with 2 sons, Pee and Anutr Amranand