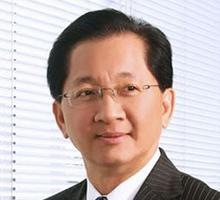 Ex-Finance Minister, ex-Bank of Thailand deputy governor, opinion leader
Place of Birth: Bangkok
Date of Birth: Fri Dec 21, 1951
Family Background:
Born to Mr. Thaworn and Mrs. Manthana Phuvanatnaranubala.
Education:
1957-70 Saint Gabriel College
1970-74 Triam Udom Suksa School
1974

B. Sc. Econ.,

London School of Economics and Political Sciences
Career:
1971-97 Bank of Thailand, last position: Deputy Governor
2003-11 Secretary-General, Securities and Exchange Commission (SEC)
2011-12 Finance Minister
Marital Status:
Married to Mrs. Wannaporn with three children, Ms.Thanaporn, Mr. Khanin and Ms. Thanita.